All products are suitable for domestic residences, new and old properties, and the ventilation fans are extremely easy to install.
We also supply these products to hotels, who are looking for a combination of efficiency and style for their bathrooms.
They can be supplied in white, or a very on trend matt black. Additional products can be purchased alongside the fans, including wall vents and 'through the wall' kits.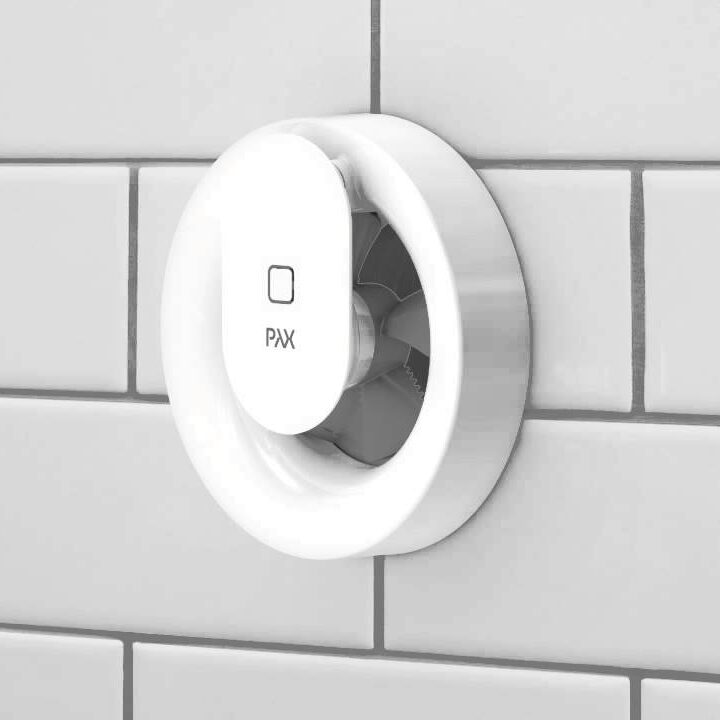 As with the majority of properties in Spain, damp and humidity are a common problem.
The extractor fans have intelligent and self-adjusting humidity control, and a unique air quality sensor. The 'Pax Wireless App' can be connected to your mobile phone.
They are very energy efficient (4 W) and extremely quiet (17-30dB), far quieter than the majority of fans currently on the market.